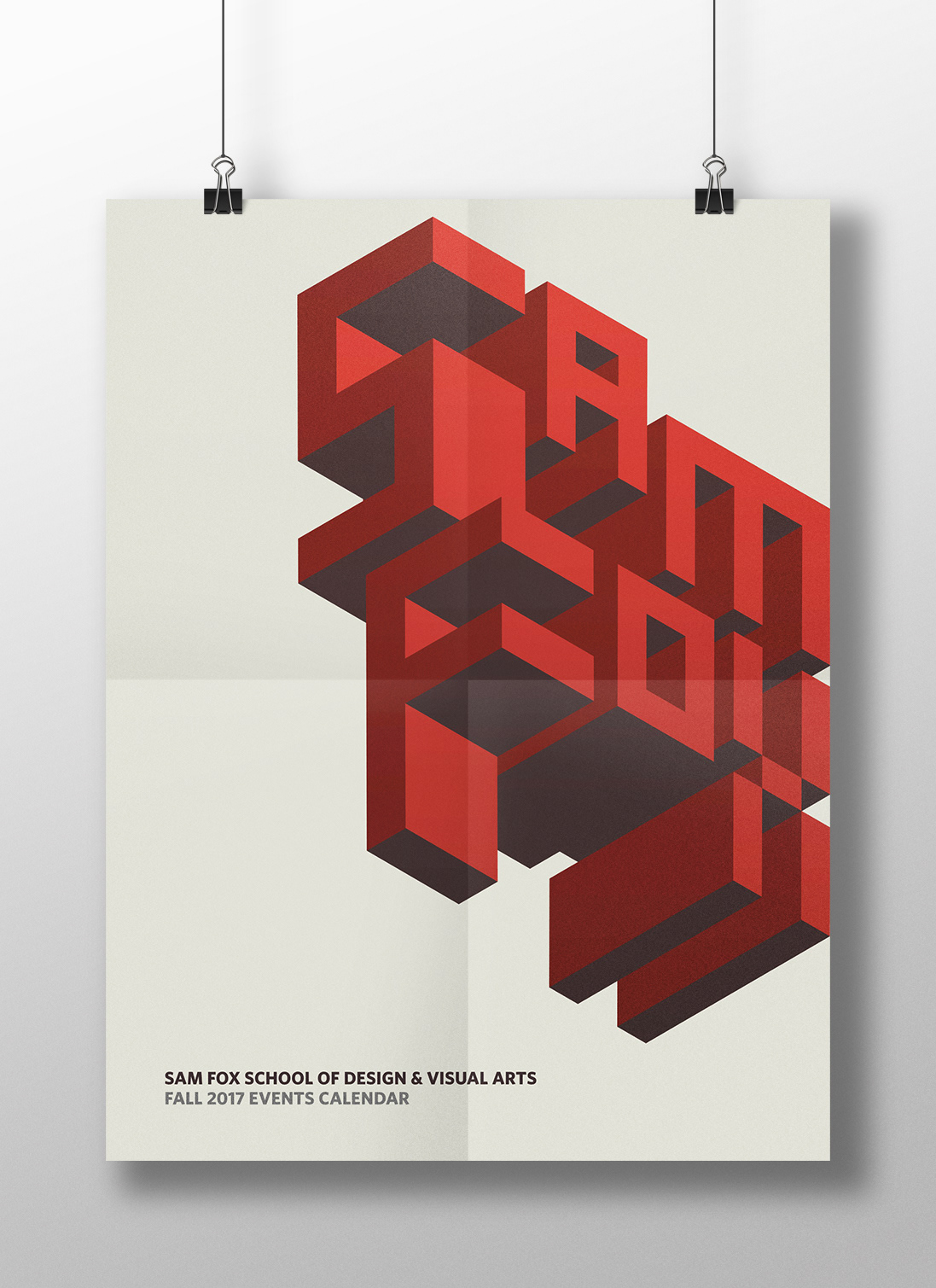 I designed a fall semester events calendar for the Sam Fox School of Design & Visual Arts. The calendar functions as both a source of information and as a poster to call to attention the school's programming. The challenge in designing this poster was organizing the different kinds of events: there were events for long-term exhibitions, lecture series, and one-time events.
On the calendar side, information is set on numeric blocks that represent each month of the semester. Events relating to the long-term exhibitions are highlighted and set on the gray ribbon. 
Here are some initial thumbnails that explore different ways to organize the events: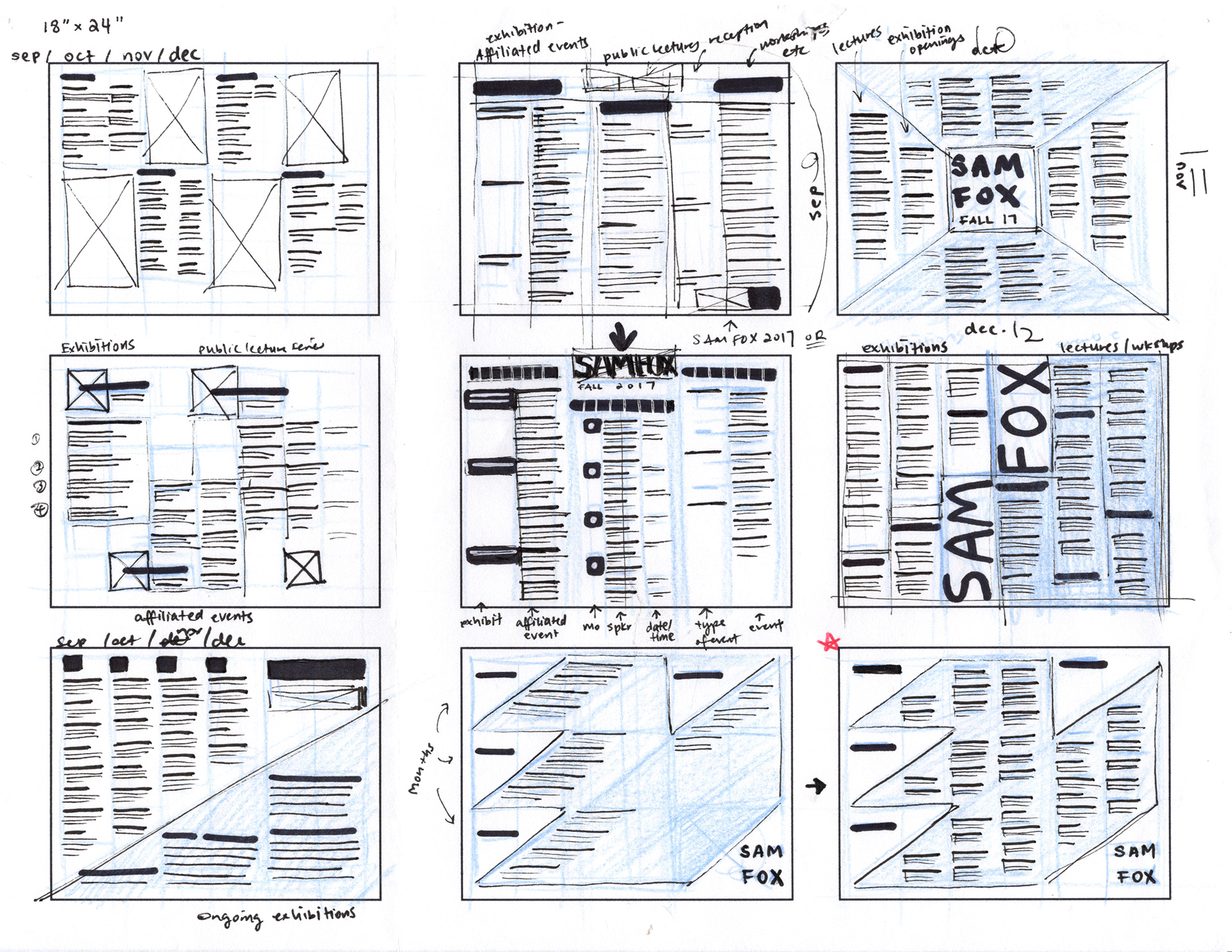 I found inspiration in one of the visiting artists' works, Lorcan O'Herlihy's Formosa 1140. I saw shapes in the facade of the architecture, and thought it could be used to create the words "Sam Fox Fall 2017". I took a piece of tracing paper and traced out shapes that could be used as letters: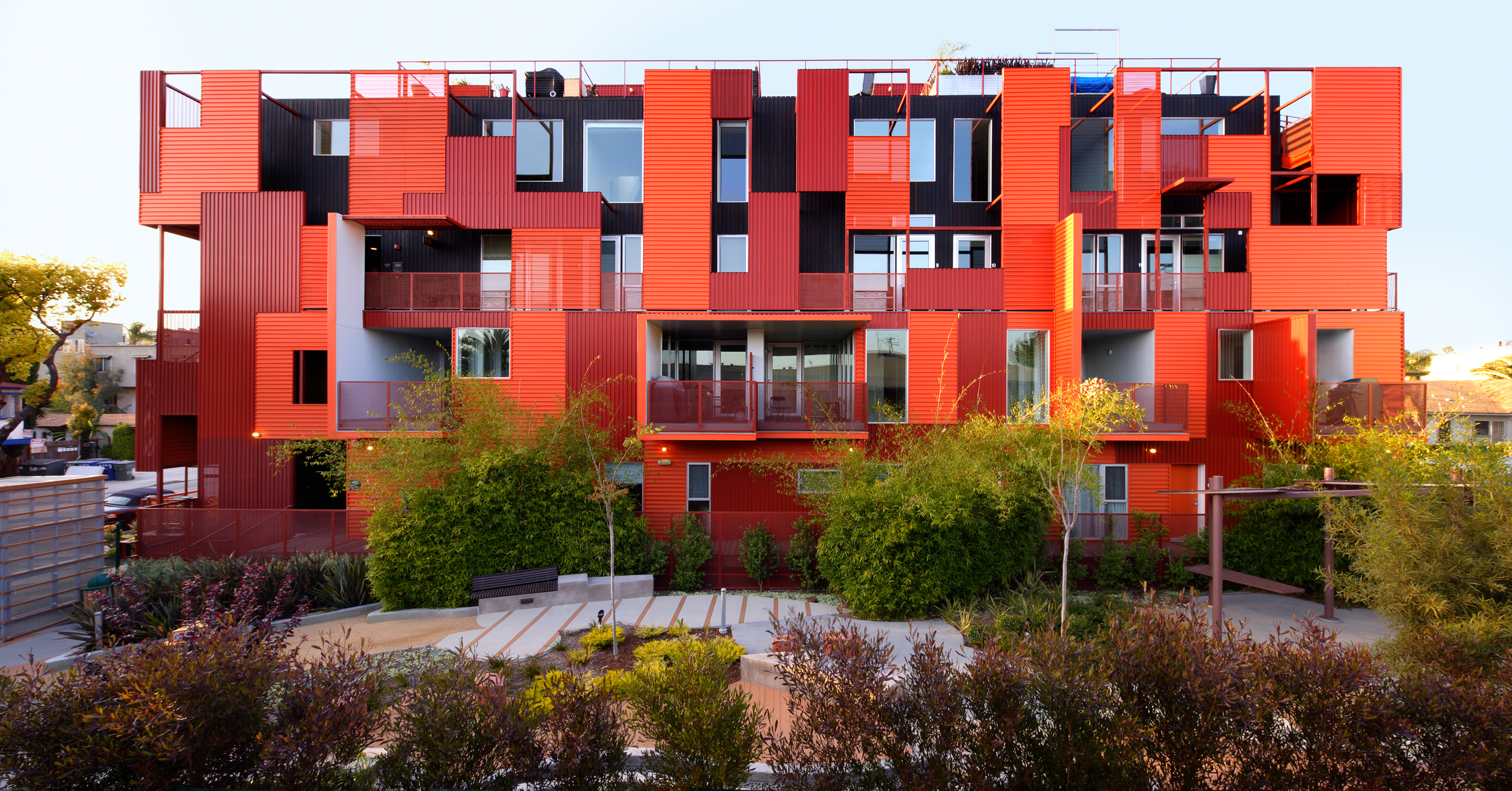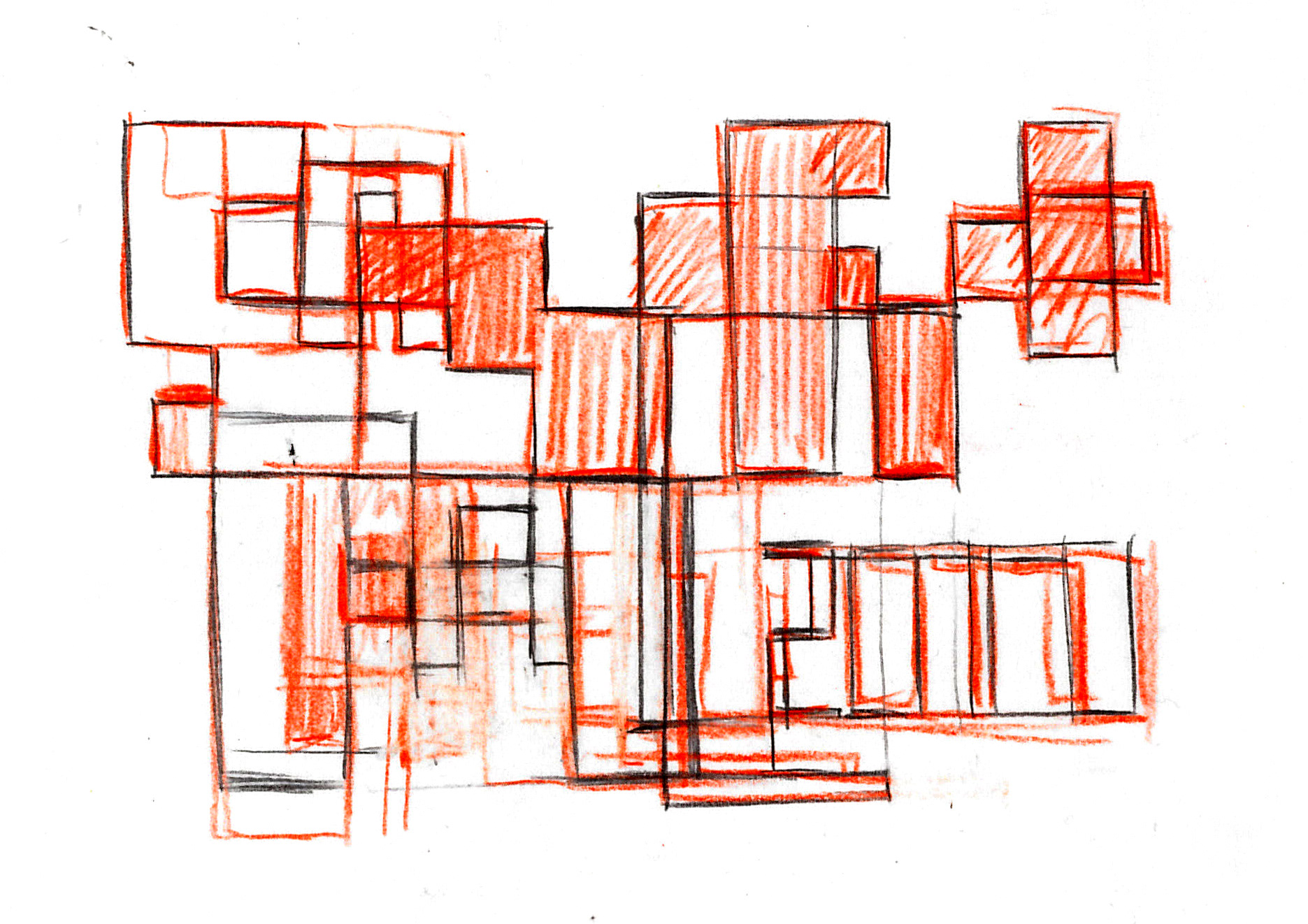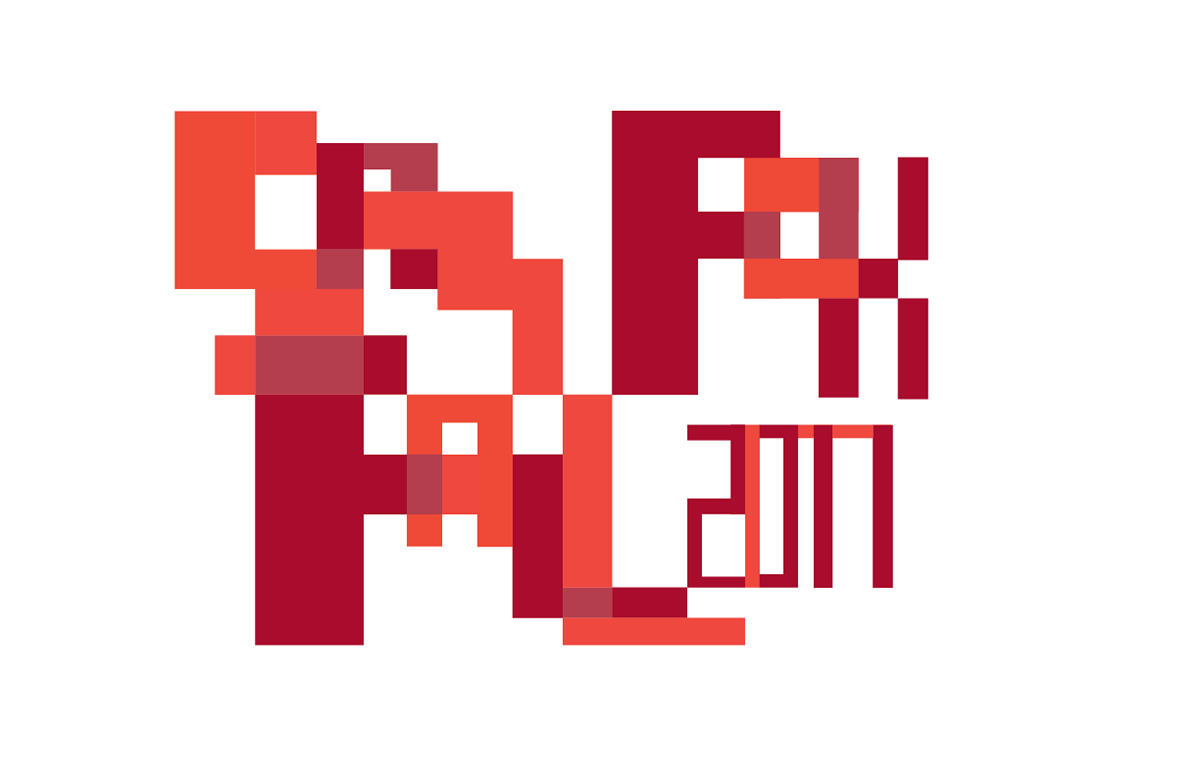 I took these geometric shapes (letters) to Illustrator and created three-dimensional blocks out of them, which became the foundation of my poster and calendar design.
Close-ups of calendar and key: