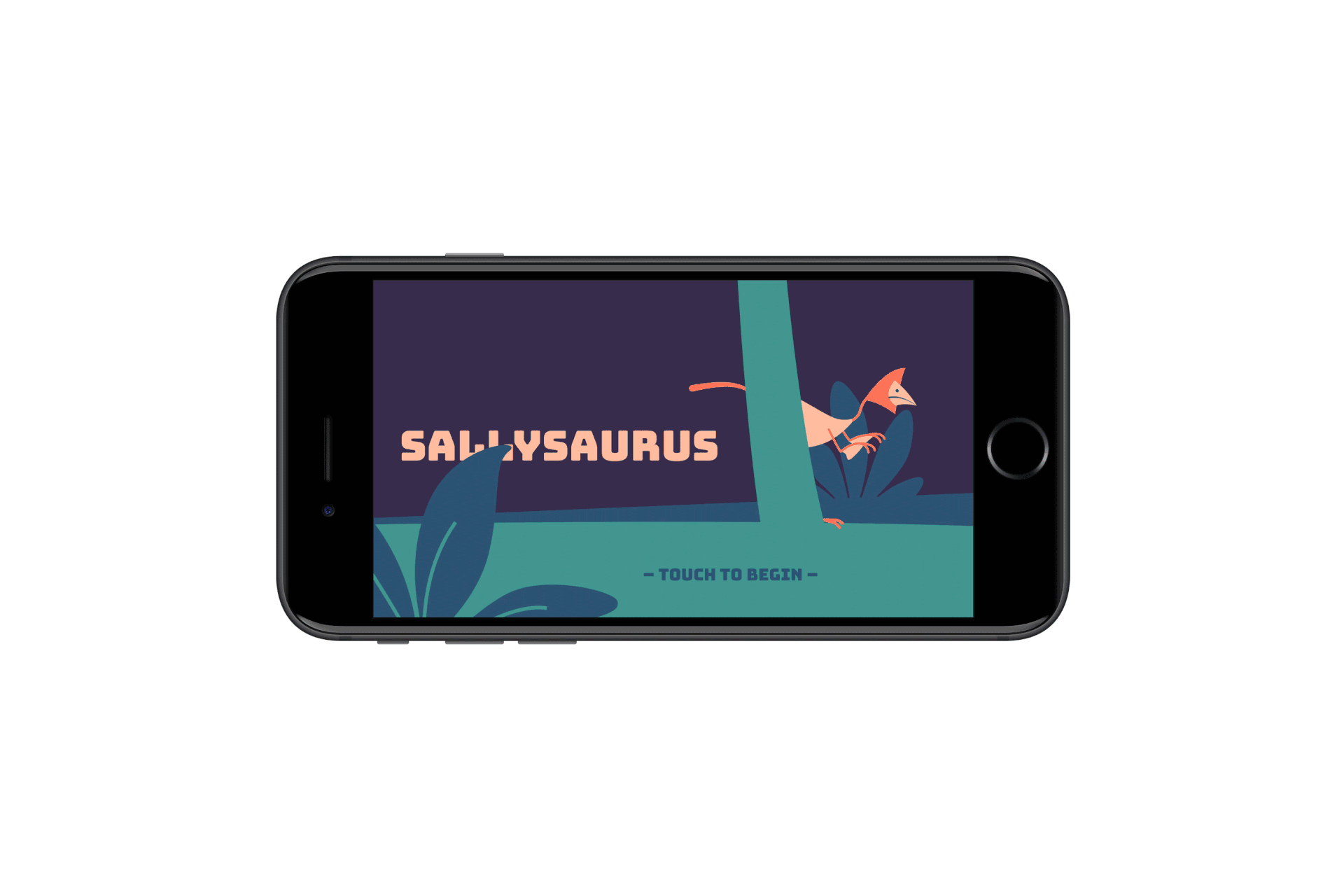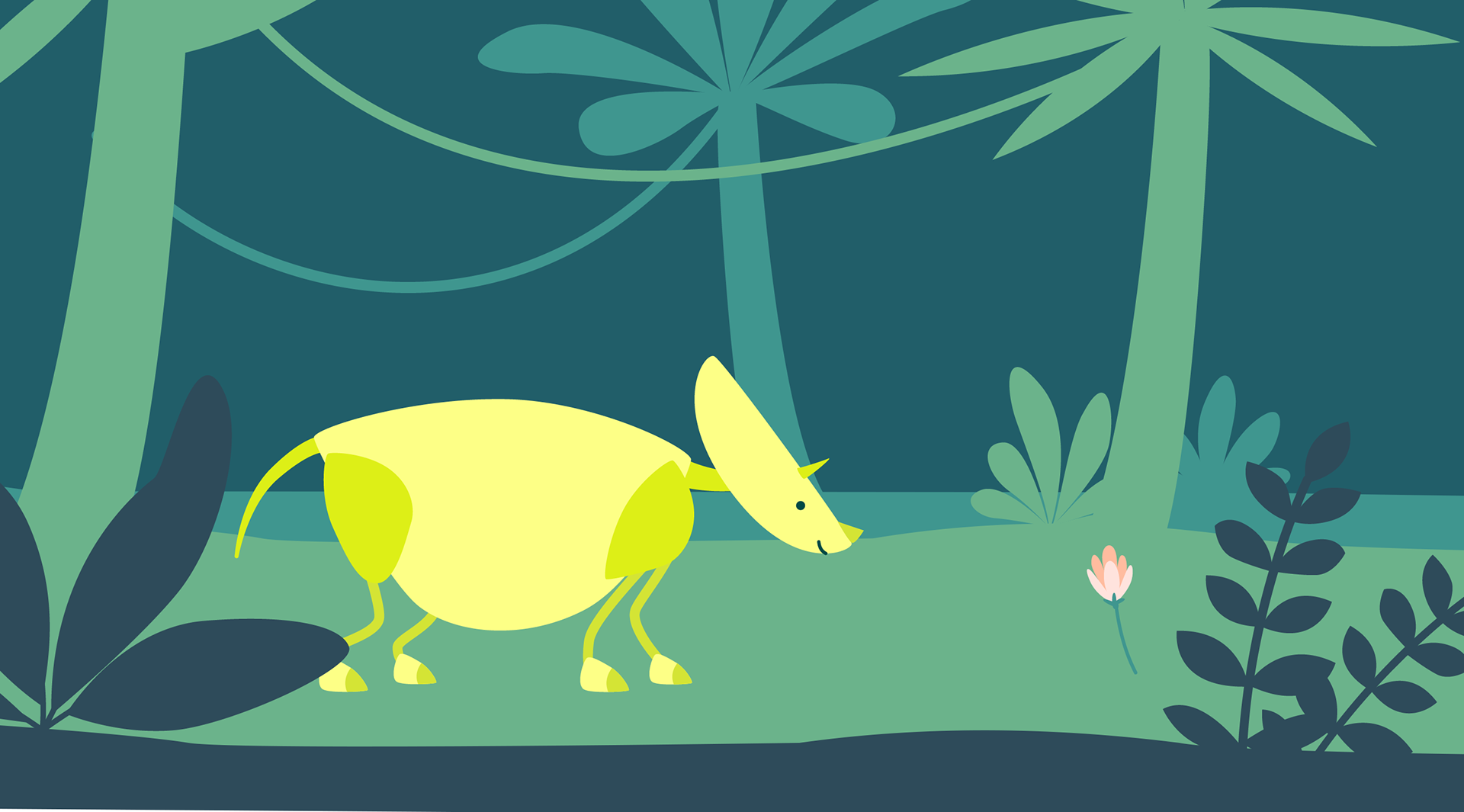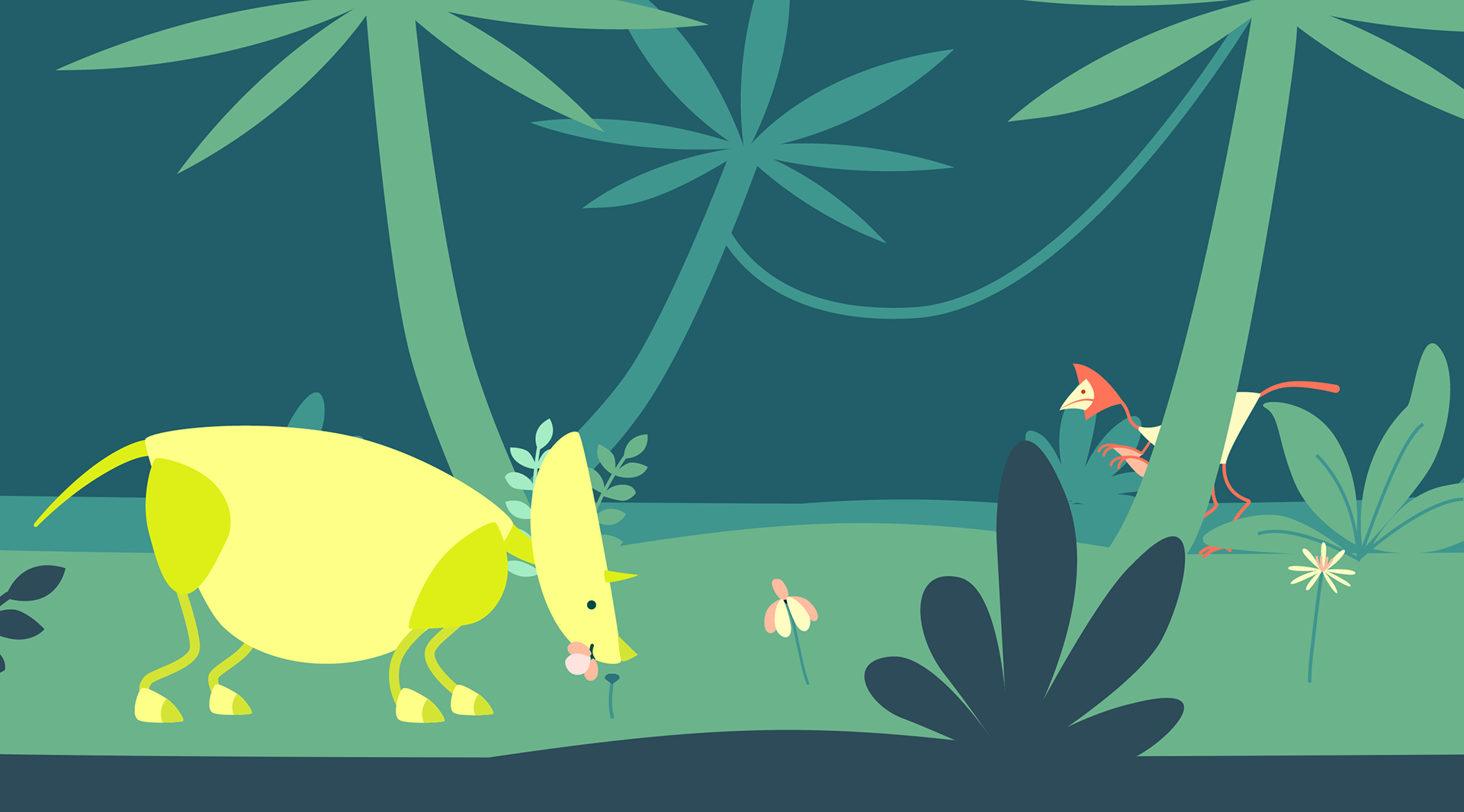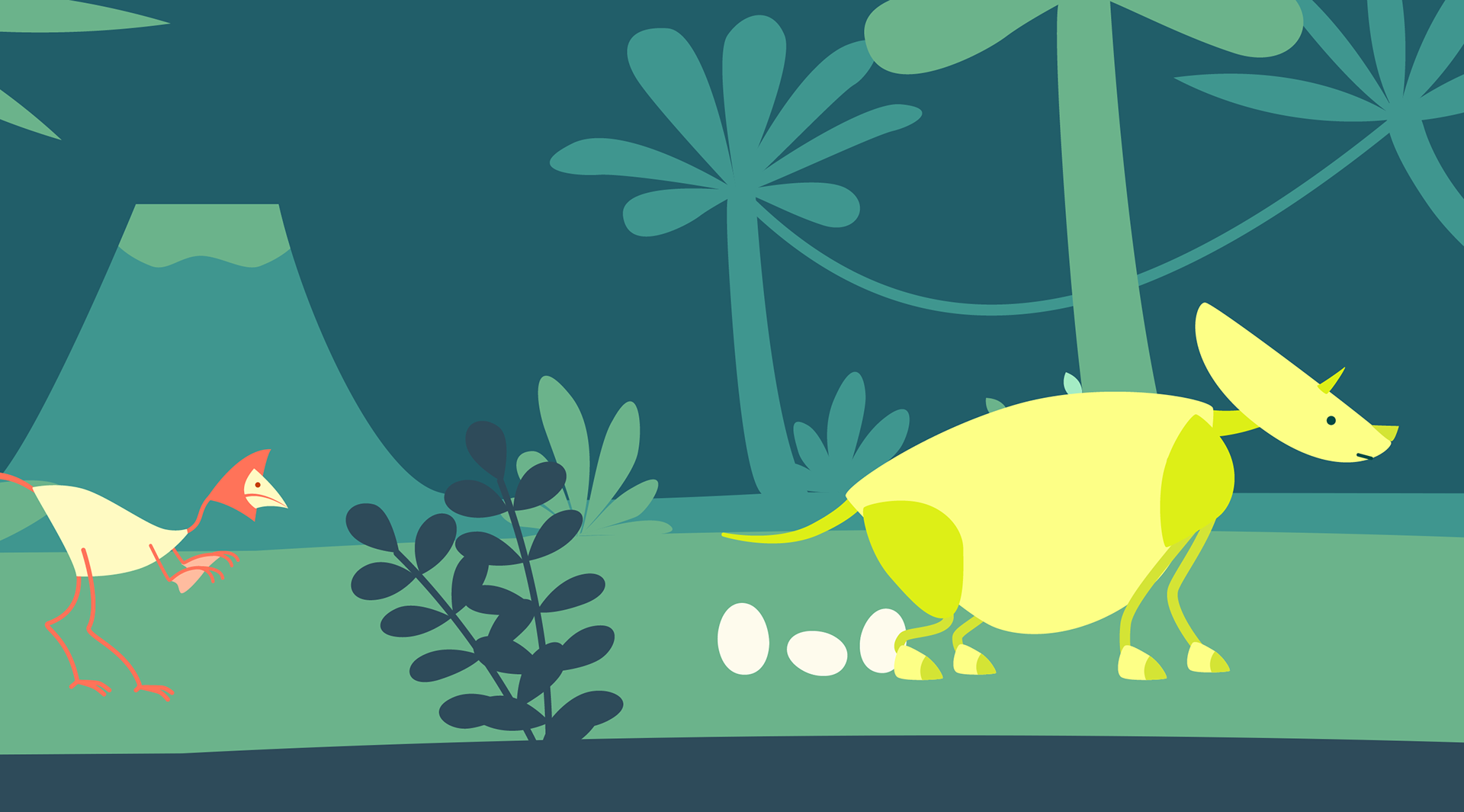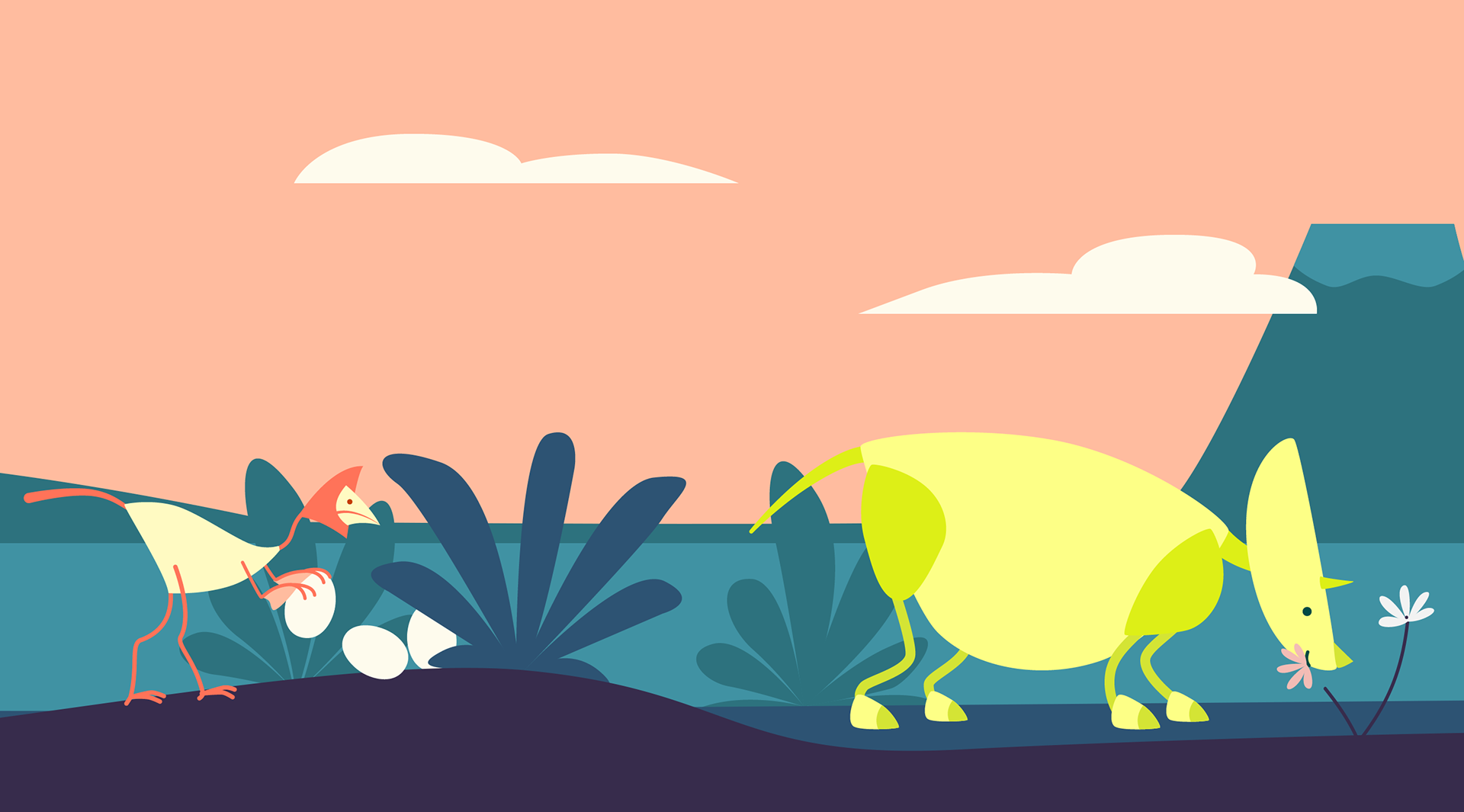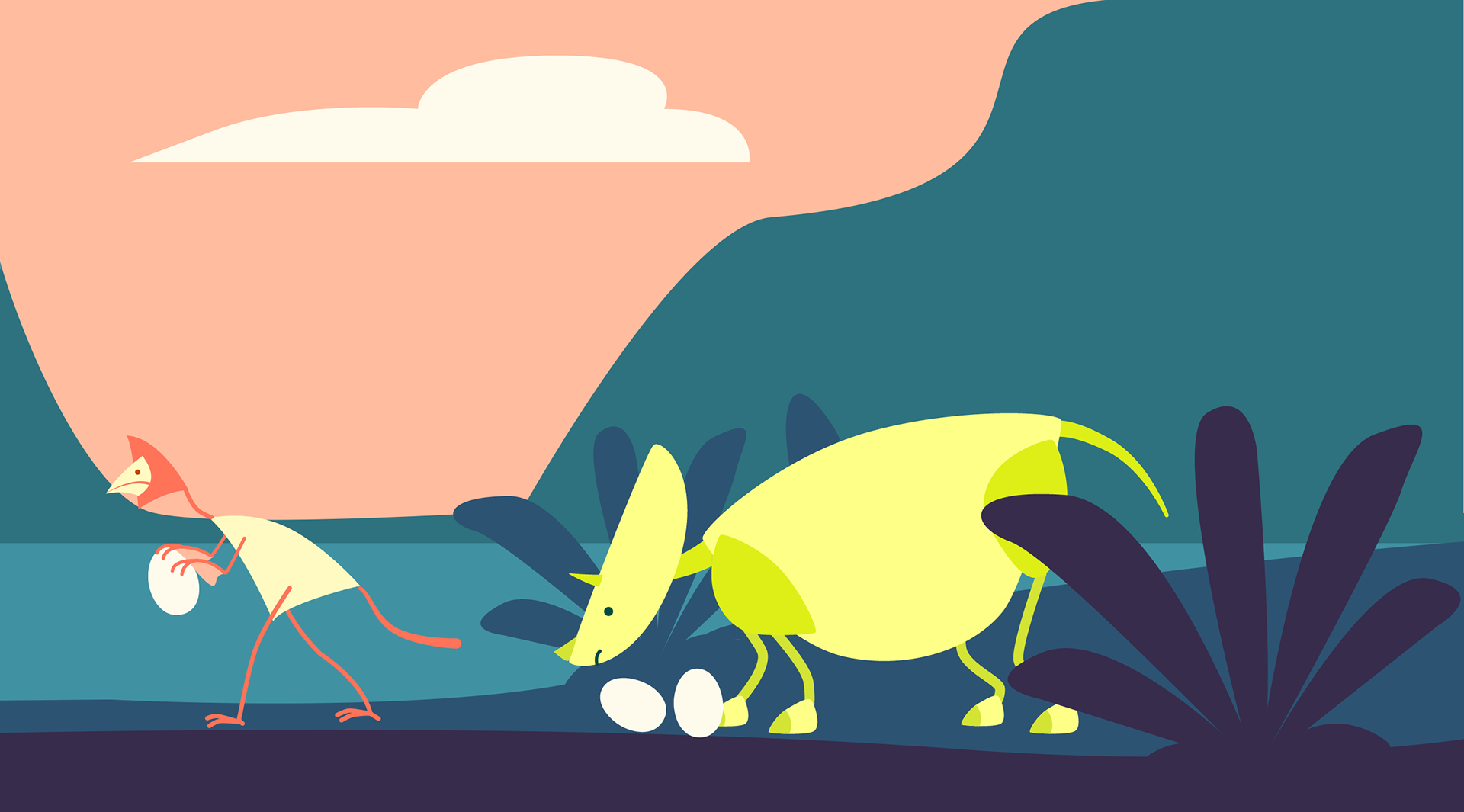 I designed the visual elements of a mobile game 'Sallysaurus', in which one plays as a triceratops. The objectives of the game are to graze on wildflowers, lay eggs, and protect them from thieving oviraptors. There are two settings for the game: the jungle and the riverbank. 
I think it's amazing how games have an effect on us emotionally and wanted this to be a 'feel good' game. I was influenced by games like

Monument Valley (Ken Wong, 2014), Windosill (Vectorpark, 2009), and Coma (Thomas Brush, 2010),

all of which left a strong impression on me. I decided the audience would be both younger children and older teens who just want to unwind and relax, which meant simpler graphics and bright, soothing colors. 
Here are some of my process sketches.